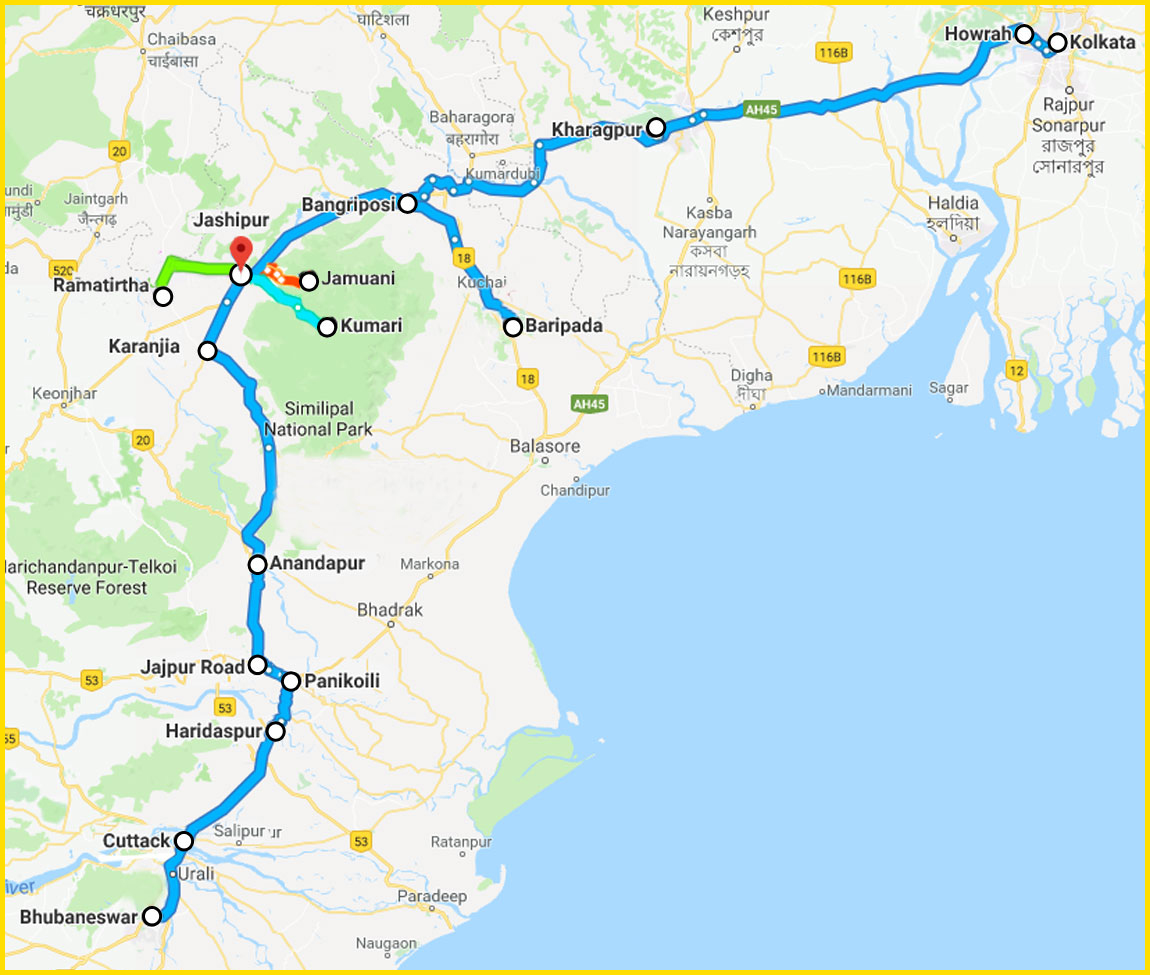 By Road

From
To
Distance in Km (Approx.)
Journey Time (Approx.)
Route Map
Bhubaneswar
Joshipur Via Cuttack-Jajpur Road-Anandapur-Karanjia
252 Km.
3hr. 50 min.
Pithabata via Baripada
270 Km.
5hr.30min.
Kolkata
Joshipur Via Howrah-Kharagpur-Bangriposi

(joshipur)

276 Km
6hr. 30 min..
Pithabata via gopiballavpur
239 Km.
5hr
Pithabata via Jaleswar
277 Km.
6hr
Baripada
Joshipur Via Bangriposi
95 Km.
2hr. 30 min.

By Train

Bhubaneswar
Baripada
159 Km.
2hr. 25 min.
Howrah
Baripada
288 Km.
6hr. 15 min.

Nearest Airport

Bhubaneswar (Biju Patnaik International Airport)
Kolkata Airport (Netaji Subhas Chandra Bose International Airport)
-- Visitors can collect entry permit from the booking counter at Jashipur ( Khairi Niwas Campus) or at Pithabata( Baripada) depending upon the point of entry .
-- Tourists should be advised to use vehicles with ground clearance 180 mm or more for movement inside Similipal area .