MANGALAJODI NATURE CAMP
Enjoy the panoramic view of Mangalajodi from the 12 luxury(AC) cottages of Mangalajodi Nature Camp on hill slope. The Nature Camp offers spectacular view of Mangalajodi and lakhs of birds flocking all around the sky can be seen from the Nature Camp. The magical Sunrise and Sunset on the horizons of the blue Lagoon can be best viewed from the cottages. Food is included in accommodation price and best local delicacies are prepared in traditional manner by the local communities. After a day full of sighting different colors of birds from different continents of World here, enjoy evening cup of tea in the Nature Camp viewing the picturesque lagoon & wetland.
Activities
-- Birding with Ecoguides from Mangalajodi Village who are now protectors of the birds' area and were poachers' decades back. Listen to their transforming journey of "Poachers turned Protectors".
-- Trekking, Boating, Photography etc.
Distance
Mangalajodi is a popular place in Khurda district. 75 Km from State Capital Bhubaneswar towards Berhampur on NH (1hr.15 minutes drive). Mangalajodi is connected by 4 lane NH and 6 Km motorable road.
RAJHANS NATURE CAMP
Ten air-conditioned lake-facing tents offer comfortable and memorable stay for the visitors.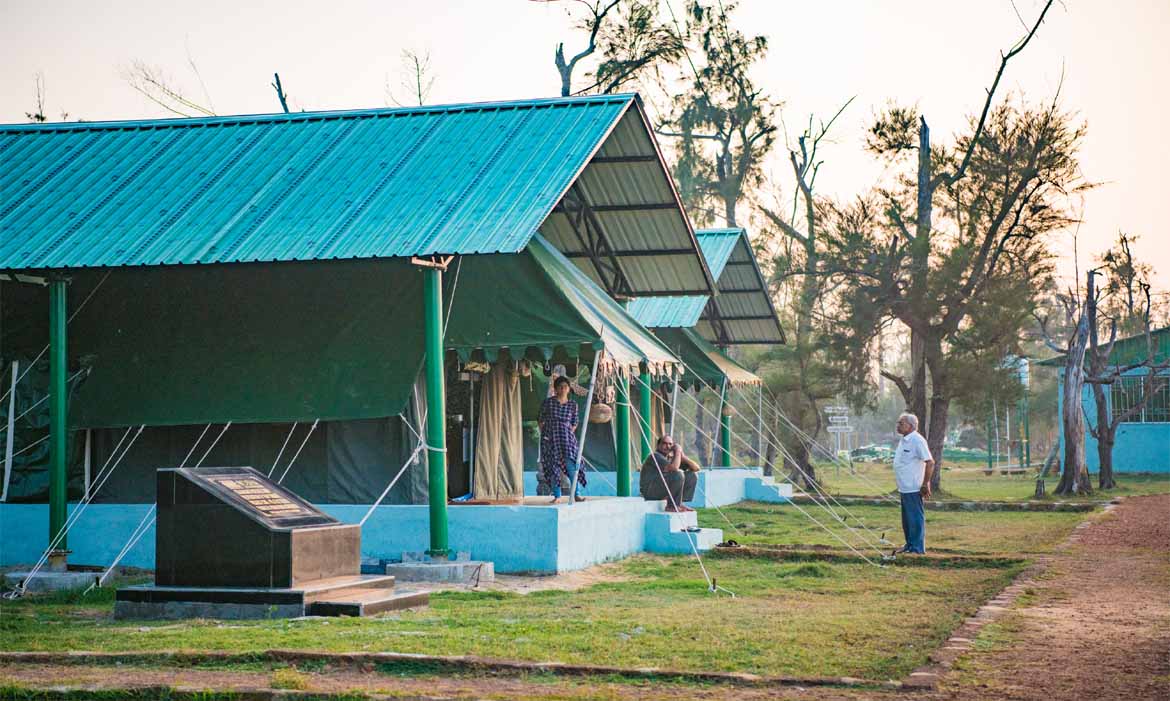 BARHAMPURA NATURE CAMP
Ecotourism Complex of Forest Department at Berhampura island(About 25 minutes of boat journey from Satapada.)
Bedroom Interiors
Dining
Vehicle parking and accommodation for drivers available at Nature Camp.
Eight air-conditioned luxury cottages offer comfortable and memorable stay for the visitors.